We are happy to invite you to to the Webinar "Gender Inequality in the Cyberspace". The power of the digital world to unite, to express people, to raise awareness, to create and communicate, has been the recent example that life even in the most difficult of circumstances will strive to continue and move on. However, this accessible platform has made gender inequality more prominent as real-life phenomena have made their way into the online world. The examples are many, often amounting to criminal behaviour against human dignity, privacy and the right to the freedom of expression. In this webinar we will examine this phenomenon with open minds and the intention to brainstorm and formulate ideas and solutions.
---
Is this webinar a good opportunity for me?

Are you interested in human rights and gender inequality?
Are you fighting against gender-motivated crimes and injustices?
Do you want to explore the influence of the digital world on gender-based discriminatory behavior?
If your answer is

YES

to any of these questions and you are:
A youth worker, a youth activist or member of a youth organization
A young human rights and equality activist
Ready to learn and actively participate in the webinar
This is a great opportunity for you!
---
In this Webinar you will have the chance to:
Explore examples of gender inequality understanding through case studies its extend in the digital era,
We will understand gender rights, limits in online presence,
Explain the legal rights and their application in the online world.
---
The Webinar will be held online on Monday, 27.07.2020, 18:00 CET.
Working language: English
DEADLINE FOR APPLICATION: 27.07.2020, 11:59 CET
---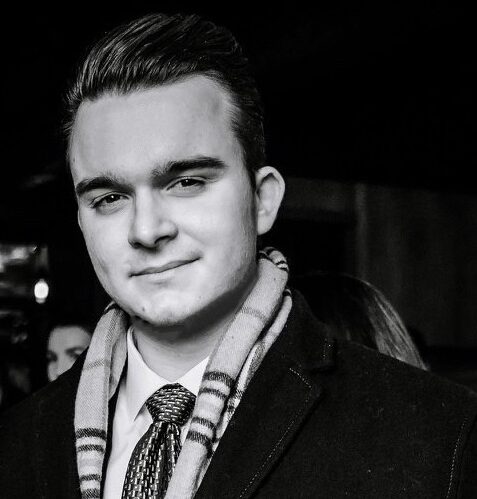 SPEAKER
Kostas Chondroulis
Kostas is studying Law at the University of Leeds. He is actively interested in the field of commercial law and international relations. He is actively interested in Pro Bono projects, most recently working as a Prison Law Volunteer assisting female prisoners to reconnect with their children. He is the founder of the "Link to the Future" Society focusing on Commercial Awareness, and personal branding aiming to connect students from different backgrounds and career paths into a common objective of career development. He took part in European law and policy and United Nations conferences. He was awarded the title of the Ambassador of the European Parliament for his efforts in promoting its work. He was selected twice as a member of the John's Hopkins University Centre for Talented Youth in Greece.