The Smart Cities and their linked technologies are proven to contribute to the smart government of a city or a region. More and more governments are using sensors to generate data to monitor the current state of the city. Some of them understood the benefits of operating with Big Data, but that's not enough.
Why do some governments need to generate such a big amount of data daily if they are not able to process it correctly and to make it really meaningful? Do they gather the data that they really need, based on research, or are they looking for uses of the data that they are able to gather, instead? A lot of governments entered the Big Data boom following a trend, more than tackling the real need of their cities as if suddenly it became cool to install sensors around our streets.
Big Data requires a smart way of visually representing the data gathered. Without that, Big Data is raw information to be processed.
Recently, both Google and Facebook published their own mobility reports using data about us that they previously denied they have. In those reports it is possible to see how our mobility habits have changed during the COVID-19 crisis in 131 countries. They didn't need to do anything in order to create them because they have been actively collecting this data for years. Democratic governments don't seem to be worried about these big companies owning information about their citizens, even though those companies have a profile about each one of us with all the information they have extracted from our interaction with their services or devices.
The Asian approach
According to the Chinese government, more than 500 smart cities are being created in China, equipped with all kinds of sensors, cameras and other gadgets to monitor their citizens, the pollution, the traffic, the security, among others. This can create, in the current pandemic situation, a "public good" – such as the early detection of new cases if they detect that there are more people than usual with a higher temperature in a specific location, for example, a bus station or a post office. The information extracted can serve to make an early intervention, or to sense beforehand that something unusual is happening, forecasting the pandemic and analyzing its behaviour.
In Singapore, the Government Technology Agency of Singapore launched the application TraceTogether. The TraceTogether application uses short-separation Bluetooth signs to interface one telephone utilizing the application with another client who is close by. It stores point by point records on a client's telephone for 21 days, it however does exclude area information.
The situation in Europe
And what about us, European citizens? The EU passed recently the GDPR (General Data Protection Regulation) that makes a citizen-centred model, where the citizen is the owner of their data, and can decide who has access to it, for which purpose it is being used, among others.
Lately, the Chair of the European Data Protection Board ("EDPB") has provided a statement on the processing of personal information in the context of the COVID-19 outbreak. In summary, the EDPB has confirmed that employers will be able to process personal information in the context of pandemics like COVID-19 provided that they can rely on appropriate legal grounds such as reasons of public interest in public health, or to protect vital interests. In such a case, the consent of the data subject will not be required.
Under the GDPR, data about health is a "special category of personal data", which draws in a higher level of protection. In other words, in order to legally gather and use data about its representative's health, the organization should fulfill a ground under Article 9 GDPR.
In situations like this, should we allow governments and private companies to utilize our personal data? Do we need to consent to the use of it? Is it reasonable or just to trespass the rights because of the situation? This, and more questions, will be answered as the situation evolves, but it represents a problem that is leaving a lot of people vulnerable.
---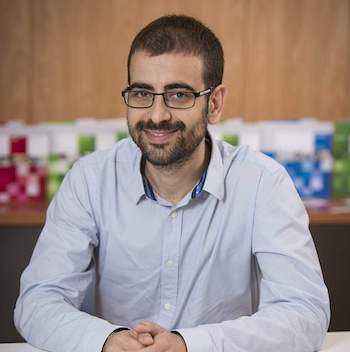 AUTHOR:
Gilberto Martinez
Vice President – CONNECT International